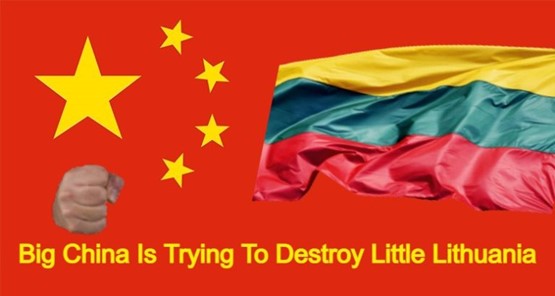 Last year, relations deteriorated as Lithuania permitted Taiwan to create a de facto embassy in Vilnius, angering Beijing, which considers the democratically-governed island to be its own territory.
Zhao Lijian, a spokeswoman for the Chinese Foreign Ministry, declined to comment on the beef restriction, but said Lithuania should fix its "mistakes."
"What Lithuania should do is face up to facts, redress its own mistakes, and come back to the right track of adhering to the one China principle, instead of confusing right with wrong," Zhao said, referring to China's policy demanding countries recognise its claim to Taiwan.
To assist mitigate the impact of Chinese tariffs, Taiwan has increased its food imports from Lithuania, most recently rum.
Read more on:
https://money.usnews.com/investing/news/articles/2022-02-09/china-suspends-lithuanian-beef-imports-as-taiwan-row-grows
And like always the hints:
1.
The Chinese people are great, Xi Jinping and his admirers are not.
2.
XI Jinping's lackeys like Elon Musk, John Cena, Ray Dalio and all the others should be boycotted.