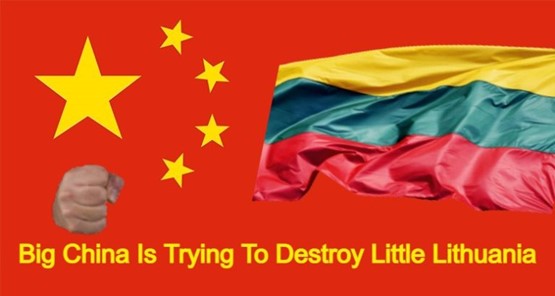 China has warned multinational companies to sever ties with Lithuania or face being shut out of the Chinese market, Reuters reported on Thursday.
Lithuania is home to hundreds of companies that make products, such as furniture, lasers, food, and clothing, for multinationals that sell to China.
"They (China) have been sending messages to multinationals that if they use parts and supplies from Lithuania, they will no longer be allowed to sell to the Chinese market or get supplies there," Mantas Adomėnas, Lithuanian Deputy Foreign Minister, told Reuters.
According to him, some companies have already canceled contracts with Lithuanian suppliers, although he did not name specific firms or suppliers affected.
The Lithuanian Confederation of Industrialists also confirmed to Reuters that some multinational companies that work with Lithuanian suppliers have been targeted by China.
Image by Unsplash Alejandro Luengo
More on:
https://www.lrt.lt/en/news-in-english/19/1560247/china-threatens-multinationals-to-sever-ties-with-lithuania